alexbalk: Please be excited for this brave new world. It's going to be great. I think so, too!!!
'Game of Thrones' Men, by Hotness | The Hairpin →
thehairpin: meredithknowseverything: Jojen Reed should be a little higher, but I'm on board mostly.  Stannis and Renly should be higher than Littlefinger, obviously. #JaquenAutoReblog More more more … I want to quit my life and read the comments here for the rest of it
Today at the laundromat Vincent told me I looked better than last time ("you looked so tired"), and I told him that it's been kind of a rough month. "Do you drink?" he asked. "Yeah?" "Because you smell like alcohol." Then he asked if I like wine, and I said I did, and he suggested we have some. Then he explained how he buys it, which is in...
"Our fondness for stuff affects almost every aspect of our lives. Housing size,..."
– Living With Less. A Lot Less (via azspot) I like how the photograph accompanying this article sort of implies that he lives in a tiny triangular corner.
I wrote a thing for the Times that ends with a mention of this random guy who told me I should wear my glasses out of the house more often, so the other day I did, to pick up my laundry, and Vincent said he almost didn't recognize me. I was like "ahh, yeah, it's my early morning look," and he was like, "you look prettier without them, but with them you look more...
1 tag
How To Give Birth To A Rabbit
tinglealley: I wrote an essay for The Awl about Mary Toft, "The Impostress Rabbitt," and her 1726 hoax. (Writing it left me with a lot of weird facts that are awkward to share at parties!) This is very good! Lot of interesting visuals. And then amendments to the visuals.
There was a little girl today on the street, in a stroller. "I'M TIRED!" she screamed. Her dad was pushing her, and he was quietly laughing, because she was sticking her feet out on the sidewalk so he couldn't push her. "I'm TIIIIIIRRRREEEDDDDDD-AAAAAHHHHHH" she screamed. "We're almost home, sweetie," he said. "Can you pull up your...
3 tags
1 tag
In "Never Ever Getting Back Together," when Taylor Swift says "And you will hide away and find your peace of mind with some indie record that's much cooler than mine," does she mean he's listening to a record that's "cooler" than the one she's listening to, or that it's "cooler" than a Taylor Swift record? Because it...
2 tags
3 tags
2 tags
Longreads: Longreads Best of 2012: Edith Zimmerman →
longreads: Edith Zimmerman is founding editor of The Hairpin and a contributing writer to The New York Times Magazine. She's also written for GQ, Elle, The Awl and This American Life. I'm not a doctor, but … (always a confidence-inspiring way to start a sentence!), these pieces on… … how to do your own surgery were colorful and informative.
1 tag
"Well, I'm not a big Katy Perry fan…"
– Marion Cotillard, fool. (via seanfennessey) Dead to me
"The joke of the song comes from the fact that the... →
At what point do you open your mind to the possibility that there might be someone trapped in your computer, that iTunes Shuffle is the only way they can communicate, and that they've been trying to tell you stuff all along? Never, I know. But also, what a horrible realization that would be if you were the one who was trapped. "ONLY iTunes Shuffle, wtf?? This is going to take...
1 tag
3 tags
1 tag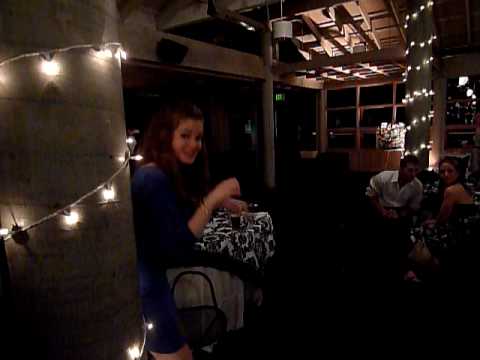 2 tags
2 tags
2 tags